An old adage says; "one good turn deserves another". In any organization, the pivotal role of employees cannot be overemphasized. Goal attainment is motivated by appreciation for efforts and value added, which in turn stimulate him/her in putting their best foot forward in every assignment or task. People thrive on appreciation, positive reinforcement is considered one of the top motivators for employees.
A worker who puts in enormous amount of time and effort, to ensure specific goals and targets are met deserves to be compensated accordingly.
Recognizing and rewarding employees for great work is one of the most effective ways to maintain a happy and viable workforce. Sometimes, a genuine show of employee appreciation with words is far more impactful than money will ever be. An employee who is not appreciated will not hesitate in leaving that job for a better one once he or she gets an offer. This on the long run contributes significantly to employee retention.
Also, an employee's mental and emotional well-being needs to considered. A worker who puts in enormous amount of time and effort, to ensure specific goals and targets are met deserves to be compensated accordingly. There's a certain "high" that comes with recognition of sterling performance and appreciation, absence of this can result in low motivation and willingness to do more. As we celebrate this year's WORKERS DAY, here are few tips on how to celebrate our employees: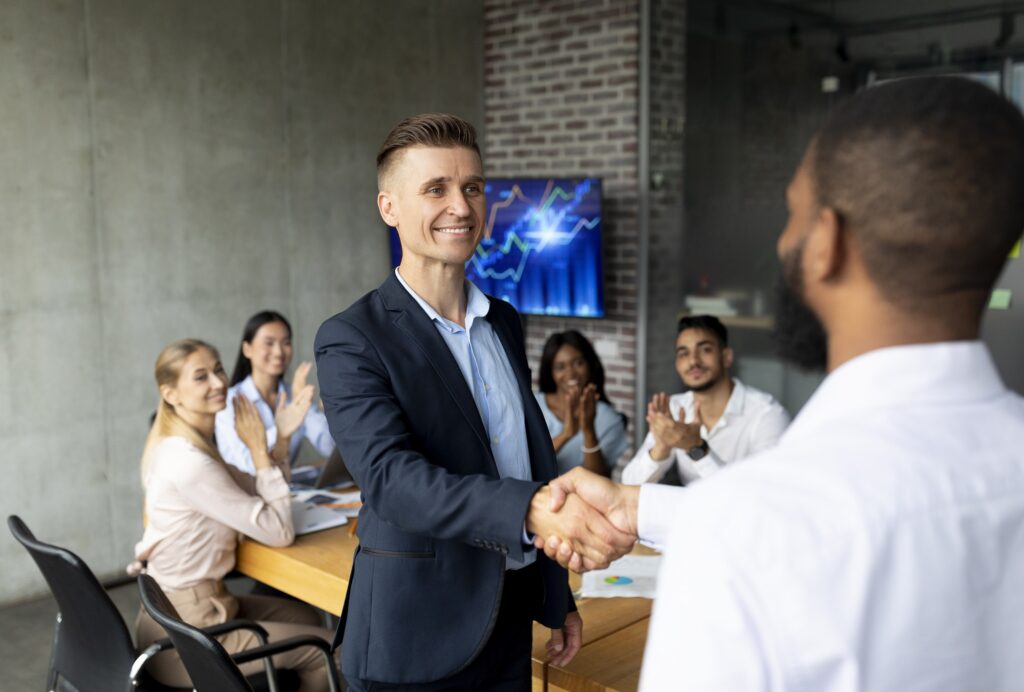 GIVE A SHOUT OUT TO YOUR EMPLOYEES:
Starting from the gateman to the cleaners, make them feel appreciated. Let them realize that for every little thing they do, it's an added advantage to the growth of the company.
THANK THEM FOR THEIR EFFORTS ALWAYS:
Some days in a workplace can be exceptionally grueling. On those days, you may be proud of how one or several members of your team performed in a stressful situation. A simple word of thanks can go a long way to tell them that their effort was appreciated and didn't go unnoticed.
CATER A LUNCH WHEN THE TEAM WORKS WELL
Teamwork is vital in a successful organization, and there may be times when you are pleased with how well your team is working together. A great way to thank employees for their efforts is to cater lunch for them to enjoy together.
OFFER A PERSONALIZED, UNANNOUNCED GIFT OF APPRECIATION
Unannounced gifts may be more touching and well-received by employees. These gifts could have a personal touch, such as a small gift card to the employee's favorite restaurant or a free personal day so that an employee who has been putting in so many hours can spend extra time with his or her family.
PROVIDE ANNUAL BONUSES WHEN THE COMPANY IS PRODUCTIVE
While people love words of thanks, food and other small gestures throughout the year, the end of the year bonus is a reflection of the culmination of their efforts. In an ideal situation and in a profitable year, employees should receive a portion of the profits. When you offer a year-end bonus based on company productivity, you encourage them to do a great job and reward them when they are successful.
Contact your dedicated EAP manager – Muyiwa or Bunmi on 09087580003, 09087580004. Email us: eap@greyinsights.org or request a call back. You can also download the Greyinsights app on Googleplay and Appstore. At Greyinsights your mental well-being is our topmost priority.